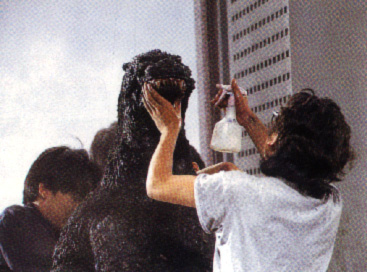 "Gojira" gets some touch up on his not-so-pearly whites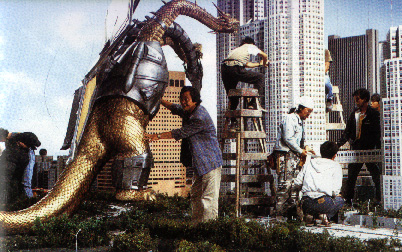 Last minute prep work being done for the final climactic scenes of "Godzilla vs Ghidorah" 1991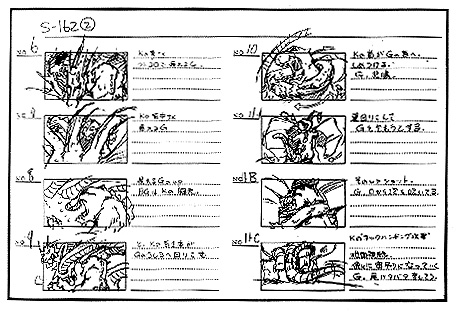 A storyboard for Godzilla vs King Ghidorah - 1991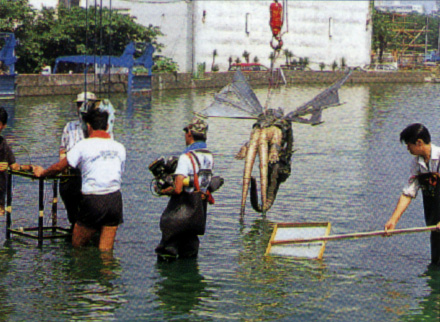 The crew takes to the water to the film the last sequences of G vs King Ghiodrah 1991.
One of the miniature robot Godzillas used for production.





The crew readies the mechanical Godzilla unit for it's battle close-ups against King Ghidorah.


The operator of King Ghidorah shakes hands with the operator of Godzilla.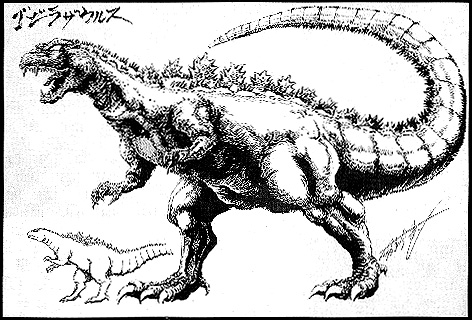 A sketch of Godzilla, in dinosaur-like form, from TOHO Co., Ltd. (This design is simmilar to the one to be used for Godzilla in the new TOHO film:Godzilla-Mothra-King Ghidorah :Daikaiju Sogougeki)